How music enhances the shopping experience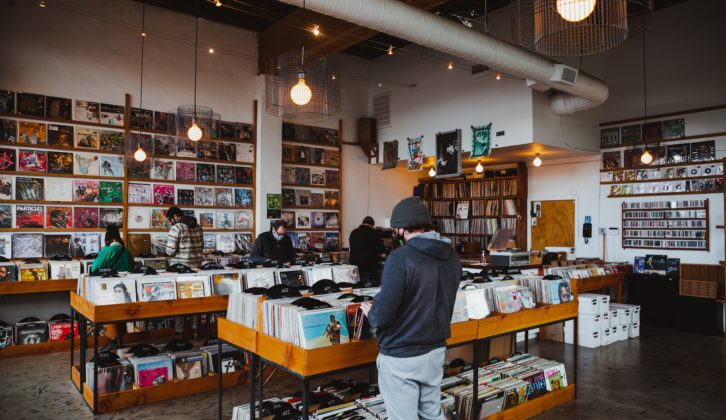 Music may not be the first marketing tool that comes to most people's minds, but it can play an important role in setting the tone inside a store — serving as a way to connect with shoppers, inspire purchases and drive word-of-mouth marketing.
Some 93% of Americans shop at local small businesses. Music can have a strong influence on that experience, something Spotify recently highlighted through a study with The Harris Poll amid National Small Business Week.
More than 70% of respondents said they're more likely to shop at stores that play music they enjoy, and 63% are more likely to come back to local stores that play music. Oldies, pop, rock and country topped the list of popular genres.
The survey also found that 67% of respondents agree that background music incentivizes them to make purchases.
"This research reinforces how much audio impacts people's experiences and perceptions of the small businesses they know and love," said Spotify's Rochelle Sanchirico said in an email.
Music builds connections
When local businesses play nostalgic music, the study found that it makes 72% of Americans feel more connected to the brand.
Half of shoppers say the type of music played influences their perception of how "cool" a small business is, and more shoppers between the ages of 18 to 54 agreed with that statement than those who are older.
Music isn't just a background noise when shoppers are visiting stores. It can also be a part of the customer experience, with 63% of people saying they enjoy it when they discover new music in a store.
Music can boost brand awareness
The research found shoppers are receptive to engaging with small businesses beyond simply enjoying music as part of their shopping experience.
Small businesses could share curated playlists of the music they feature in their brick-and-mortar shops, given that 60% of respondents said they wanted to access such playlists. The same percentage said they would download such playlists if they were given a QR code by local businesses.
Our take
It's clear from the research that music adds an important dimension to the shopping experience, enhancing the connection between the local business and their customers.
The fact that so many would like to be able to listen to curated playlists from their favorite small businesses gives those retailers and brands an opportunity to extend an enjoyable in-store experience into a digital, always-on connection.
The shareability of that digital music experience also could encourage local shopping fans to spread love for their favorite small businesses through word-of-mouth marketing.
Even stores that don't have a physical presence can consider how to use music to deliver their e-commerce experience. It can be the background of a retail site, a digital spot or a social media post. Wherever there's an opportunity, music presents a sensory opportunity to establish deeper connection with customers.
Subscribe to our free newsletter to get the latest marketing news and insights direct to your inbox.