How to Get Free Tickets to the 'Jimmy Kimmel Live!' Show
Jimmy Kimmel is an American television comedian and writer best known as a host and executive producer for his popular show "Jimmy Kimmel Live!" The late-night talk show first premiered on ABC in 2003. Fans of the "Jimmy Kimmel Live!" show can get free tickets by following some simple instructions.
Although obtaining tickets to the show is a simple process, getting them or making a reservation to a Jimmy Kimmel taping can sometimes take a long time. In the case of some shows, it can take months or years.
How to Score Tickets
To obtain tickets to the show, visit the "Jimmy Kimmel Live!" ticket request page on 1iota.com to submit a request. You will need to register at 1iota.com to request tickets. Once registered, you can request up to four tickets, which includes the person requesting and their guests who are 18 years and older.
Select the date you would like to see the show by scrolling through the ticket ribbon. Open dates are marked as such, but for many shows, there will be a waitlist. You can join the waitlist, but at that point, you can only request up to two tickets. If a request can be filled, you will be notified by email, usually within two weeks.
If the show date you want is sold out, go to the "Request Tickets" scroll bar near the top of the screen. Use the right arrow to scroll to the right and select future dates. 1iota generally posts show dates up to six weeks in advance. If you want to request tickets for a date further in the future, 1iota says: "We only accept requests for event dates currently released, new dates are posted as they become available."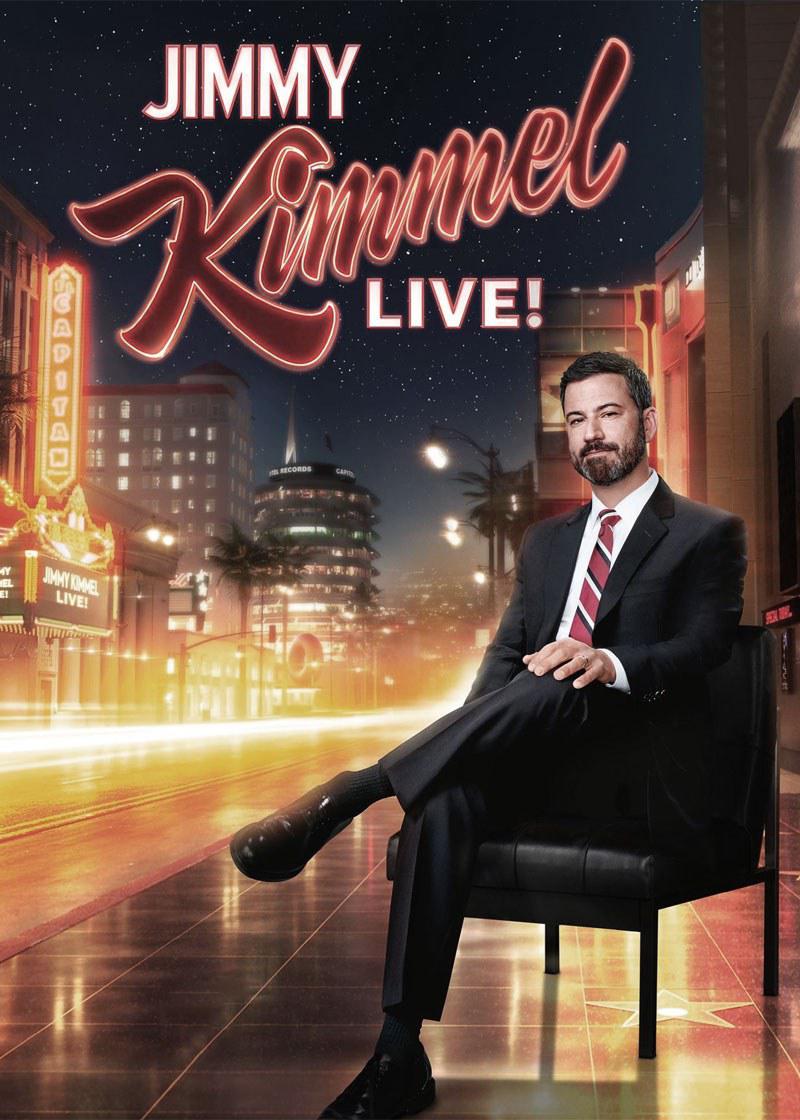 When you receive the tickets, you will be asked to arrive early, specifically about 45 minutes before taping. The show tapes at the Jimmy Kimmel Live! Studio in Hollywood. You can request tickets every six weeks.
Requirements and Attendance Rules
If you score tickets, you'll need to show identification to gain admittance, and all attendees must be 18 and older. All attendees must go through a metal detector and have their bags checked.
The show has a dress code, called nice casual—comfortable but a bit dressy—as if going to dinner at a good restaurant. Dress jeans are acceptable, but the following are not allowed: solid white shirts, shorts, baseball hats, elaborate patterns, or large logos. If a guest is determined to be dressed inappropriately, he will not be allowed in the studio.
No digital or video cameras, pagers, books or food are allowed. However, attendees can check them at the door and pick them up on their way out. Cell phones are allowed in the studio, but they must be powered down upon entering.
The Mini Concert
You can also request tickets for indoor mini-concerts staged prior to taping on some dates. You'll need to request tickets separately from the "Jimmy Kimmel Live!" show, which cover only the taped show. The concert shows are listed on the 1iota website, but they sell out well in advance. Past performers have included such artists as Taylor Swift, Paul McCartney, and Coldplay.