10 Shounen Jump Manga That Could Get An Anime Adaptation Soon (& The Studios That Should Work On Them)
All of us are living through some hectic times at the moment and many of the industries that came to a standstill initially are finding new footing working from home. One such industry is anime, and we're glad that shows are able to continue safely. With that said, why don't we take a look at some of the up and coming Shonen series that are likely due for an anime adaptation?
RELATED:
The Top 10 Worst Shonen Characters Of All Time, Ranked
We're talking about Shonen Jump series exclusively, and while we're at it we might at well hazard a guess or two at which popular animation studios would do the best job with these franchises. So without further ado, let's hop right in!
10
Jujutsu Kaisen: Mappa Studios
Let's start things off with a show that's already confirmed to have an anime adaptation coming in late 2020. Or, more accurately, they were going to have it come out in late 2020. The original plan was for October, but with everything that's going on, no one is sure that'll be the case anymore.
Anyway,
Jujutsu Kaisen
is one of the most unique Shonen series anyone has seen in a long time, and the entire fan community is excited for industry giant Mappa to come in and do the occultic franchise justice.
9
Act-Age: SHAFT
Act-Age
is a series that
defies, challenges, and benefits from directly confronting standard Shonen
. Usually, a series about method acting. deep emotional and intrapersonal issues and the toll acting takes on a single woman wouldn't really be something on the front cover of a magazine targeting teenage boys, but
Act-Age
did it anyway.
Although it's not like Shonen Jump
hasn't published some odd works every now and again
.
Act-Age
is a fantastic story with well-written characters, but it's most known for its beautiful linework and expressions, so its only fair for a team renowned for their style and "camera-work" to come in for this job. Of course, the team in question is Studio SHAFT, the group that mastered the three-quarter turn with series like
Puella Magi Madoka Magica
and
March Comes In Like A Lion
.
8
Undead Unluck: Bones
Next up is another uniquely odd series that has been steadily growing in popularity since its first chapter,
Undead Unluck
!
Undead Unluck
is actually quite the apt title since it's the codenames for the main two characters "Undead" and "Unluck" (otherwise known as Andy and Fuuko.
These Negators quite literally "negate" various concepts such as the concept of "luck" and "life", which is both super weird and unique for a Shonen Power system. Personally, there's a lot of different powers being showcased in this manga, and one company that excels at chaotic action is Studio Bones with shows like
Mob Psycho 100
and
My Hero Academia.
7
Mashle - Magic and Muscles: Studio Deen
Writing a consistently funny comedic Manga is deceptively difficult. Many of them end up relying on the same exact joke and it gets old quite quickly.
Mashle: Magic and Muscles
seems like it'll be like that at first, but the more one reads, the more they see that
Mashle's
universe has tons of different magic in it, allowing for all types of hilarious scenarios.
RELATED:
Shonen Jump: 5 New Rising Series To Read (& 5 That Are Circling The Drain)
And, of course, a comedic anime that everyone knows is
KonoSuba: God's Blessing on this Wonderful World!
animated by Studio Deen. So it goes without saying that anyone would put this studio first on the list for adapting
Mashle
, though TMS Entertainment might be a good choice as well considering they adapted
Grappler Baki
, a show
all about absurd levels of muscle performance
.
6
Time Paradox Ghostwriter: White Fox
This is a bit early to guess, but
Time Paradox Ghostwriter
Genuinely reads like nothing Shonen Jump fans have read before. It's a series potentially about plagiarism, the in's and out's of being a mangaka, and time travel via microwave. But, more than that, it's about the struggles of artistry, and how each artist struggles with the stories they want to tell.
With ever new chapter of this series the mystery grows deeper and fans fall more in love with the characters. It reminds us of another time-travel series that includes microwaves,
Steins Gate.
So. White Fox, the studio behind it, would be perfect for newcomer series.
5
Chainsaw Man: Bones
Chainsaw Man
is one of
the other premiere bizarro Shonen series of this current generation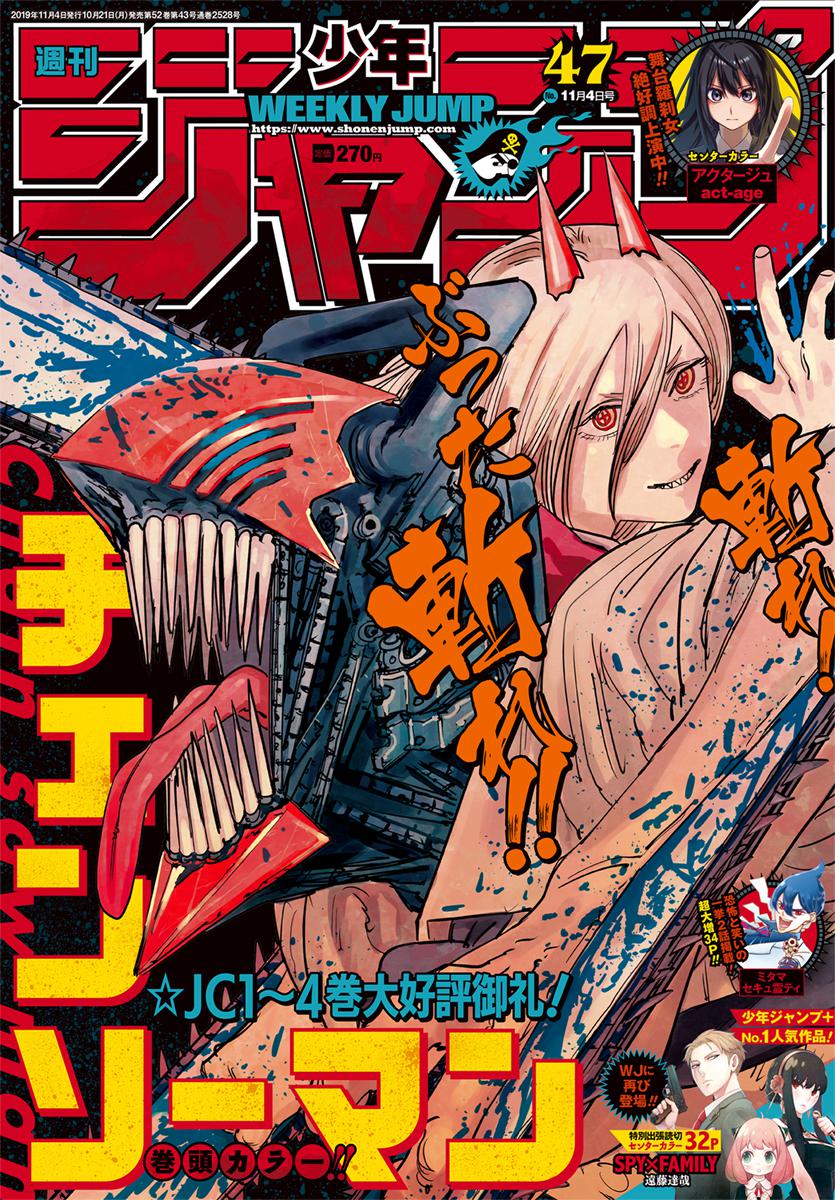 . And, like
Jujutsu Kaisen,
it has to do with the occult and spirits. In this world, Demons that represent the "fears" of humanity ravage the world, with the Gun Demon being the most fearsome and powerful of them all.
Thankfully, a crass, plucky, and downright stupid kid named Denji becomes one with the Chainsaw Demon and fights back. This series is overly violent, obtuse, hyper-sexual, and cruel, which is why, once again, Bones should animate it. It'd be both right up their alley and something brand new for them, and the community would love to see their take on it.
4
My Hero Academia Vigilantes: Studio Sunrise
My Hero Academia Vigilantes
has to be ending soon, with every new chapter it seems like they're trying to tie up any last loose ends. And, fans wager that the series will be finished before 2020 is over. Not that anyone wants that, of course,
Vigilantes
is one of the best spin-off series ever made with an MC that is arguably more interesting than Deku due to his underpowered Quirk that slowly becomes more powerful with time.
RELATED:
The 5 Most Popular Shonen Anime In Japan (& The 5 Most Popular In The West)
Vigilantes
takes a look into the smaller scale ecosystem of the
MHA
universe, and while it would be easy to say that Bones should just animate it since
they already do an amazing job with MHA
, David Productions would do an equally amazing job. This is the team
that made
Jojo's Bizarre Adventure
anime iconic again
and they're known for their hyper-accurate adaptations, which is the minimum
Vigilantes
deserves.
3
Ayakashi Triangle: JC Staff Or Studio Perriot
Ayakashi Triangle
is the newest series on this list, so it's very early to be speculating on its anime adaptation, but still, it's a series that'll get there eventually.
Ayakashi Triangle
has a lot of things that are commonly seen in popular Shonen Series, an aloof but strong MC, a budding romance with his childhood friend, constant battles with Demons/Yokai, Shinobi/Ninja Arts, and tons of fanservice.
Plus, the art is highly detailed and relatively unique compared to everything else out right now. As such, JC Staff or Studio Perriot seems like the best teams to give this series life since both studios are known for adapting series with beautiful artwork like
One Punch Man, A Certain Magical Index, Twin Star Exorcists,
or
Tokyo Ghoul: Re
.
2
Mitama Security - Spirit Busters: Studio Deen Or Sunrise
Much like
Mashle
,
Mitama Security: Spirit Busters
is another comedic series, in fact, there are quite a few running right now in Shonen Jump. The series is beloved by the fans for its unique artwork and great single-image jokes.
And, while it may come off like a broken record, it's obvious that this series should be animated by Studio Deen as well. Though, Sunrise could pull it off equally as well considering they did 201 episodes of
Gintama
, one of the all-time comedic greats.
1
Spy X Family: TMS Entertainment
And finally, let's cap things off by talking about one of the most well-drawn manga anyone has seen in years.
Spy X Family
is beautiful, and not just stereotypically beautiful, it's breath-taking. Plus, it's one of the most heartwarming yet hilarious stories fans have read in a long time.
This surprises most people since the summary talks about a fake family made up of a super-spy, a deadly assassin, and an orphaned telepath. But, with every issue comes new challenges for this family, and all of them are tackled with a surprising blend of subtlety and hilarity. TMS Entertainment might be a perfect studio to capture this art style since they've done a fantastic job
with other iconic works like
Dr. Stone
and
Fruits Basket.
NEXT:
The 10 Strongest Villains In Shonen Jump, Ranked
Share
Share
Tweet
Email
0
Comment
Next
Pokémon: 10 Ways Ash Ruined His Likability
Related Topics
Lists
manga
shonen jump